Cosa ci aspetta nel futuro dell'Universo Cinematografico Marvel?
Nel 2019, Avengers: Endgame ha rappresentato un vero e proprio finale per la Saga dell'Infinito e ha promesso un nuovo modo di raccontare storie — uno storytelling interconnesso tra cinema e televisione, grazie alla piattaforma di streaming Disney+ — nel quale vedremo i personaggi che amiamo, e quelli che avremo l'occasione di conoscere, muoversi all'interno di una intricata rete di trame e sottotrame che si svilupperà nel corso dei prossimi anni.
L'universo è cambiato, e non sarà mai più lo stesso: ci avventuriamo in angoli inesplorati dell'MCU.
---
Ant-Man and The Wasp: Quantumania
(15 febbraio 2023)
Paul Rudd ed Evangeline Lilly tornano ad interpretare Ant-Man e Wasp, i due supereroi in grado di rimpicciolirsi, nel primo film della Fase 5.
Kathryn Newton sostituisce Emma Fuhrmann nel ruolo di Cassie Lang, che diventerà la supereroina Stinger. Jonathan Majors (Da 5 Bloods, Lovecraft Country) interpreta Kang il Conquistatore e diverrà poi il prossimo grande villain dell'Universo Cinematografico Marvel. Nel film vedremo anche un'apparizione speciale di Bill Murray e il debutto di M.O.D.O.K., supervillain legato ai Fantastici Quattro (nei fumetti).
Collegamenti con il futuro dell'MCU: Anche Cassie Lang, come gli altri supereroi giovani, potrebbe entrare a far parte della formazione degli Young Avengers.
---
Secret Invasion
(primavera 2023, Disney+)
Secret Invasion sarà un vero e proprio evento che vedrà al suo centro Nick Fury (Samuel L. Jackson) e Talos (Ben Mendelsohn). La serie affronterà una trama simile a quella della run a fumetti, mostrando cosa succede quando gli Skrull si infiltrano in tutti gli ambienti della Terra compresi il governo, la popolazione e… gli Avengers.
Gli eventi della serie erano già stati accennati nella scena post-credits Spider-Man: Far From Home, in cui vediamo Nick Fury a bordo di un'astronave aliena e Talos sulla Terra per aiutare Peter Parker/Spider-Man (Tom Holland). Lo show si collegherà direttamente a The Marvels.
Collegamenti con il futuro dell'MCU: La guerra tra Kree e Skrull e l'infiltrazione di questi ultimi sulla Terra verrà esplorato in "molteplici progetti", secondo quanto dichiarato da Feige.
---
What If…? – Stagione 2
(primavera 2023, Disney+)
What If…?, la prima serie d'animazione prodotta dai Marvel Studios, tornerà con una seconda stagione, che continuerà ad esplorare differenti versioni dei personaggi e degli eventi che già conosciamo e ponendosi domande del tipo: "Cosa succederebbe se Peggy Carter avesse assunto il siero del Super-soldato e lo scudo di Captain America?", "Cosa succederebbe se T'Challa diventasse Star-Lord?", o ancora, "Cosa succederebbe se Loki non fosse stato adottato?".
Nella serie, ispirata alla popolare run a fumetti dal titolo omonimo, torna la maggior parte degli attori dell'MCU a doppiare i propri personaggi: Michael B. Jordan, Josh Brolin, Mark Ruffalo, Samuel L. Jackson, Hayley Atwell, Karen Gillan, Paul Rudd, Michael Douglas, Neal McDonough, Dominic Cooper, Sean Gunn, Natalie Portman e tanti altri.
La seconda stagione mostrerà anche versioni alternative degli eventi della Fase 4. Jeffrey Wright, star di Westworld e di The Batman, torna a dare voce all'Osservatore — un essere alieno che osserva differenti linee temporali attraverso il Multiverso.
La serie è già stata rinnovata per una terza stagione.
---
Guardiani della Galassia Vol. 3
(3 maggio 2023)
Dopo lo sconvolgente licenziamento e la successiva reintegrazione, James Gunn scriverà e dirigerà Guardiani della Galassia Vol. 3.
La squadra sarà composta nuovamente da Peter Quill/Star-Lord (Chris Pratt), Nebula (Karen Gillan), Drax (Dave Bautista), Mantis (Pom Klementieff), Rocket (Bradley Cooper) e Groot (Vin Diesel). Il team andrà alla ricerca della Gamora del 2014, scomparsa dopo gli eventi di Avengers: Endgame, e affronterà nuovi personaggi quali Adam Warlock (Will Poulter) e l'Alto Evoluzionario (Chuwkudi Iwuji).
Collegamenti con il futuro dell'MCU: Il terzo capitolo dedicato ai Guardiani potrebbe spianare la strada per un'ulteriore esplorazione del lato cosmico della Marvel, magari anticipando il debutto di personaggi come Nova e Silver Surfer.
---
Loki – Stagione 2
(estate 2023, Disney+)
I Marvel Studios sono già al lavoro su una seconda stagione di Loki, che porterà avanti la storia di Loki (Tom Hiddleston) e di Sylvie (Sophia DiMartino). Non sono ancora disponibili dettagli sulla trama, ma è molto probabile che la serie torni ad esplorare la TVA (Time Variance Authority) e gli effetti dell'apertura del Multiverso sull'MCU.
La seconda stagione sarà diretta da Justin Benson ed Aaron Moorhead, registi di alcuni episodi di Moon Knight, noti per le loro tonalità thriller ed horror.
Collegamenti con il futuro dell'MCU: Con tutta probabilità, la seconda stagione di Loki esplorerà ulteriormente il concetto di Multiverso ed introdurrà molteplici varianti di Kang il Conquistatore, magari gettando le basi per Avengers: Secret Wars.
---
Echo
(estate 2023, Disney+)
Dopo aver debuttato in Hawkeye — la serie televisiva dedicata a Clint Barton — l'esordiente Alaqua Cox sarà protagonista di una serie spin-off incentrata sul personaggio di Maya Lopez alias Echo, le cui riprese inizieranno ad aprile 2022.
La serie vedrà il ritorno di Charlie Cox e Vincent D'Onofrio rispettivamente nei panni di Matt Murdock/Daredevil e di Wilson Fisk/Kingpin, per una reunion a cinque anni di distanza dalla fine di Marvel's Daredevil.
Maya Lopez è stata creata negli anni '90 da Joe Quesada e David Mack per le pagine di "Daredevil #9", ed è stata la prima supereroina sorda nativoamericana dei fumetti Marvel. È dotata di una memoria eidetica che le permette di copiare qualsiasi movimento del suo avversario (simile a quanto fa Taskmaster), e nel corso della sua storia editoriale ha assunto l'identità di Ronin ed è entrata a far parte dei New Avengers, collaborando spesso con Matt Murdock/Daredevil e Marc Spector/Moon Knight.
Collegamenti con il futuro dell'MCU: La presenza di Matt Murdock e di Wilson Fisk getterà le basi per gli eventi che verranno narrati nella serie Daredevil: Born Again.
---
The Marvels
(28 luglio 2023, USA)
Brie Larson tornerà nei panni della potente Carol Danvers. La regista Nia DaCosta è stata scelta per dirigere il sequel di Captain Marvel, che vedrà il ritorno in scena di Kamala Khan (la protagonista di Ms. Marvel) e Monica Rambeau (vista in WandaVision).
I dettagli sulla trama sono tenuti ancora segreti, ma sappiamo che il film affronterà i temi trattati nella serie Secret Invasion e, quasi sicuramente, mostrerà le conseguenze della silenziosa invasione degli Skrull sulla Terra. Inoltre, il film potrebbe portare avanti la guerra tra Kree e Skrull, che è stata al centro della trama del primo capitolo.
Collegamenti con il futuro dell'MCU: Secondo le prime indiscrezioni il film introdurrà una nuova formazione degli Avengers. È dunque possibile che questa pellicola possa rappresentare una rampa di lancio per un quinto capitolo della saga dei Vendicatori, a cui si aggiungeranno tanti nuovi eroi.
---
X-Men '97
(autunno 2023, Disney+)
Una delle serie animate più amate dai fan di lunga data è senza dubbio X-Men: The Animated Series (trasmessa in Italia con il titolo Insuperabili X-Men), andata in onda dal 1992 al 1997. Ora, i Marvel Studios sono al lavoro su un revival — che si intitolerà X-Men '97 e porterà avanti le vicende della serie originale — in arrivo su Disney+ nell'autunno 2023.
La formazione dei protagonisti sarà la stessa della serie originale: Rogue, Gambit, Wolverine, Jubilee, Ciclope, Tempesta (con un nuovo look), Jean Grey e Bestia, ai quali si aggiungeranno personaggi come Sunspot, Cable, Nightcrawler, Alfiere e Forge. I villain della serie saranno le Sentinelle (con lo stesso identico design del passato), Sinistro (che sarà l'antagonista principale della stagione), Emma Frost e Callisto.
La serie è già stata rinnovata per una seconda stagione.
---
Ironheart
(autunno 2023, Disney+)
La morte di Tony Stark/Iron Man ha scosso le fondamenta dell'universo Marvel, ma la sua eredità verrà portata avanti dagli eroi che ha ispirato. Non solo il giovane Peter Parker e la piccola Morgan Stark; sta per arrivare una nuova eroina corazzata. Stiamo parlando di Ironheart, che ha debuttato in Black Panther: Wakanda Forever e che sarà ora protagonista di una serie per Disney+.
Dominique Thorne interpreta Riri Williams alias Ironheart, una studentessa di ingegneria all'MIT, un piccolo genio che, ispirata dalle eroiche azioni di Tony Stark, riesce a costruire da sola un'armatura simile a quella di Iron Man. Non sappiamo in che modo l'assenza di Stark influirà sulla serie, ma sembra che la giovane Riri sia la candidata scelta per portare avanti il retaggio di Iron Man.
Collegamenti con il futuro dell'MCU: Con tutta probabilità, Riri Williams farà parte della formazione degli Young Avengers.
---
Agatha: Coven of Chaos
(inverno 2023, Disney+)
L'attrice Kathryn Hahn riprenderà i panni di Agatha Harkness in una serie descritta come una "dark comedy". Jac Schaeffer, capo sceneggiatrice di WandaVision, fungerà da sceneggiatrice e produttrice esecutiva del progetto, mentre la Hahn riprenderà il ruolo anche in alcuni dei prossimi film e serie dell'MCU.
Lo show su Agatha Harkness sarà il primo progetto previsto dal nuovo contratto siglato tra la Schaeffer e la Disney a maggio, e che le permetterà non solo di sviluppare nuove serie prodotte dai Marvel Studios per la piattaforma di streaming Disney+ ma anche di lavorare a progetti della 20th Television (la divisione televisiva dei 20th Century Studios) slegati dall'MCU.
L'attrice Aubrey Plaza (Legion, The White Lotus, Ingrid Goes West) interpreterà la villain della serie.
---
Spider-Man: Freshman Year
(2024, Disney+)
Contrariamente a quanto riportato inizialmente, Spider-Man: Freshman Year non sarà canonica per l'MCU e sarà totalmente slegata dalle avventure dell'Uomo Ragno di Tom Holland. Si tratta di una storia originale in cui Peter Parker avrà come mentore Norman Osborn e dovrà affrontare nemici del calibro di Doc Ock, Rhino, Camaleonte, Scorpion e tanti altri.
Tra gli amici di Peter troveremo Harry Osborn, Nico Minoru (membro dei Runaways) e Amadeus Cho (che nei fumetti diventa Il Fichissimo Hulk), mentre al suo fianco appariranno anche Doctor Strange e Daredevil (doppiato da Charlie Cox). La serie è stata già rinnovata per una seconda stagione, intitolata Spider-Man: Sophomore Year.
Una particolarità della serie risiede nell'estetica: lo stile grafico scelto sarà particolarmente classico, ed andrà ad evocare lo stile visto nei primi anni di esistenza del personaggio (ispirandosi quindi all'approccio visivo di Steve Ditko, che co-creò Spider-Man nel 1962).
---
Daredevil: Born Again
(primavera 2024, Disney+)
Dopo il ritorno di Charlie Cox nel ruolo di Matt Murdock nel film Spider-Man: No Way Home e nelle serie She-Hulk: Attorney At Law ed Echo, il Diavolo di Hell's Kitchen assumerà un ruolo sempre più centrale nell'MCU.
Daredevil: Born Again sarà "una continuazione e un nuovo inizio" delle tre stagioni uscite su Netflix, il che potrebbe alludere ad un soft reboot (un po' come fatto da The Suicide Squad di James Gunn, ossia un progetto che continua parzialmente la storia del primo capitolo ma che si prende molte libertà creative).
Vincent D'Onofrio tornerà nel ruolo di Wilson Fisk/Kingpin in quella che sarà la prima serie Disney+ ad avere un totale di 18 episodi.
---
Captain America: New World Order
(3 maggio 2024, USA)
Diventato il nuovo Captain America dopo gli eventi di Avengers: Endgame e di The Falcon and The Winter Soldier, Sam Wilson (Anthony Mackie) dovrà mettercela tutta per portare avanti l'eredità della Sentinella della Libertà.
Nel film rivedremo Isaiah Bradley e il nipote Eli Bradley (che diventerà il futuro Patriot negli Young Avengers), assisteremo al debutto della supereroina israeliana Sabra, e… Tim Blake Nelson sarà il villain Samuel Stern alias Il Capo, ruolo che tornerà ad interpretare a 16 anni di distanza da L'Incredibile Hulk (2008).
La serie ha affrontato la reazione del mondo ad un Captain America nero, e lo showrunner ha già confermato che questo tema continuerà ad essere esplorato anche nel film. Riuscirà Sam Wilson ad avere lo stesso carisma dell'oramai vecchio Steve? Ma soprattutto, riuscirà ad essere una fonte d'ispirazione non tanto per i civili, quanto per i membri degli Avengers?
---
Thunderbolts
(26 luglio 2024, USA)
Nell'estate del 2024 arriveranno i Thunderbolts, un gruppo composto soprattutto da ex supercriminali (sulla falsariga della Suicide Squad della DC Comics).
Gli studios hanno ingaggiato il regista Jake Schreier (Città di Carta, Kidding) per dirigere la pellicola, che verrà scritta da Eric Pearson (sceneggiatore di Black Widow). Nonostante i membri del team siano ancora sconosciuti, la produzione ha già contattato numerosi attori che hanno interpretato villain di vari film dell'MCU con la richiesta di tenersi liberi nell'estate 2023, quando inizieranno le riprese.
La squadra sarà composta da Yelena Belova (Florence Pugh), Ava Starr/Ghost (Hannah John-Kamen), Antonia Dreykov/Taskmaster (Olga Kurylenko), John Walker/U.S. Agent (Wyatt Russell) e Bucky Barnes/Winter Soldier (Sebastian Stan). Il team sarà guidato dalla Contessa Valentina Allegra de Fontaine (Julia-Louis Dreyfus), già apparsa in The Falcon and The Winter Soldier e in Black Widow.
Durante il San Diego Comic-Con il presidente dei Marvel Studios Kevin Feige ha confermato che nel film debutteranno anche "nuovi personaggi" oltre ai villain che abbiamo già visto, e che sarà l'ultima pellicola della Fase 5.
---
Blade
(6 settembre 2024, USA)
Mahershala Ali vestirà i panni di Blade in un reboot prodotto dai Marvel Studios e ambientato nell'MCU.
Stando a quanto raccontato da Feige, Ali ha chiamato gli studios dopo aver vinto il suo secondo Oscar (per Green Book) e si è autocandidato per l'iconico ruolo del cacciatore di vampiri. A poche settimane dall'inizio delle riprese, il regista Bassam Tariq ha abbandonato il progetto; l'allontanamento del filmmaker ha causato lo spostamento delle riprese a data da destinarsi. Yann Demange sarà il nuovo regista del film
Collegamenti con il futuro dell'MCU: Sappiamo che il film esplorerà il lato sovrannaturale dell'MCU, per cui potrebbe aprire le porte ad un nuovo tipo di minacce per gli Avengers e, magari, ad un adattamento di Figli della Mezzanotte con Blade in compagnia di Doctor Strange, Ghost Rider e Moon Knight!
---
Deadpool 3
(8 novembre 2024, USA)
Nel 2017 The Walt Disney Company ha acquistato la 20th Century Fox, consentendo ai Marvel Studios di mettere le mani sui diritti cinematografici di X-Men, Fantastici Quattro e Deadpool. Mentre per i primi due gruppi si procederà con un reboot completo, il Mercenario Chiacchierone sarà l'unico a mantenere il volto di Ryan Reynolds, che avrà un grande ruolo nell'MCU da qui in futuro.
Lo script di Deadpool 3 sarà scritto dagli stessi sceneggiatori dei primi due capitoli, mentre in cabina di regia troviamo Shawn Levy (regista di Una notte al museo e The Adam Project). A sorpresa, recentemente è stato annunciato che Hugh Jackman tornerà nel ruolo di Wolverine!
Feige ha confermato a più riprese che anche questo terzo film sarà vietato ai minori, e manterrà intatta la natura anticonvenzionale e scorretta del personaggio. Sarà interessante scoprire il modo in cui questo aspetto del personaggio verrà integrato nel mondo degli Avengers.
---
Marvel Zombies
(2024, Disney+)
Marvel Zombies sarà una continuazione dell'episodio a tema zombie visto nella prima stagione di What If…? e sarà ispirata alla famosa run Marvel Comics del 2005, scritta da Robert Kirkman e disegnata da Sean Phillips.
Nella serie assisteremo al ritorno di Occhio di Falco, Captain Americae Wanda Maximoff zombie. A loro si aggiungeranno Ikaris, Captain Marvel, Abominio, Ghost e Okoye. Gli eroi a combattere l'epidemia zombie saranno in gran parte personaggi della Fase 4 (tra cui Kate Bishop, Yelena Belova, Shang-Chi, Kamala Khan/Ms. Marvel, Red Guardian, Death Dealer).
Lo show uscirà su Disney+ nel 2024 e sarà la prima serie animata prodotta dai Marvel Studios ad essere vietata ai minori.
---
Fantastici Quattro
(14 febbraio 2025, USA)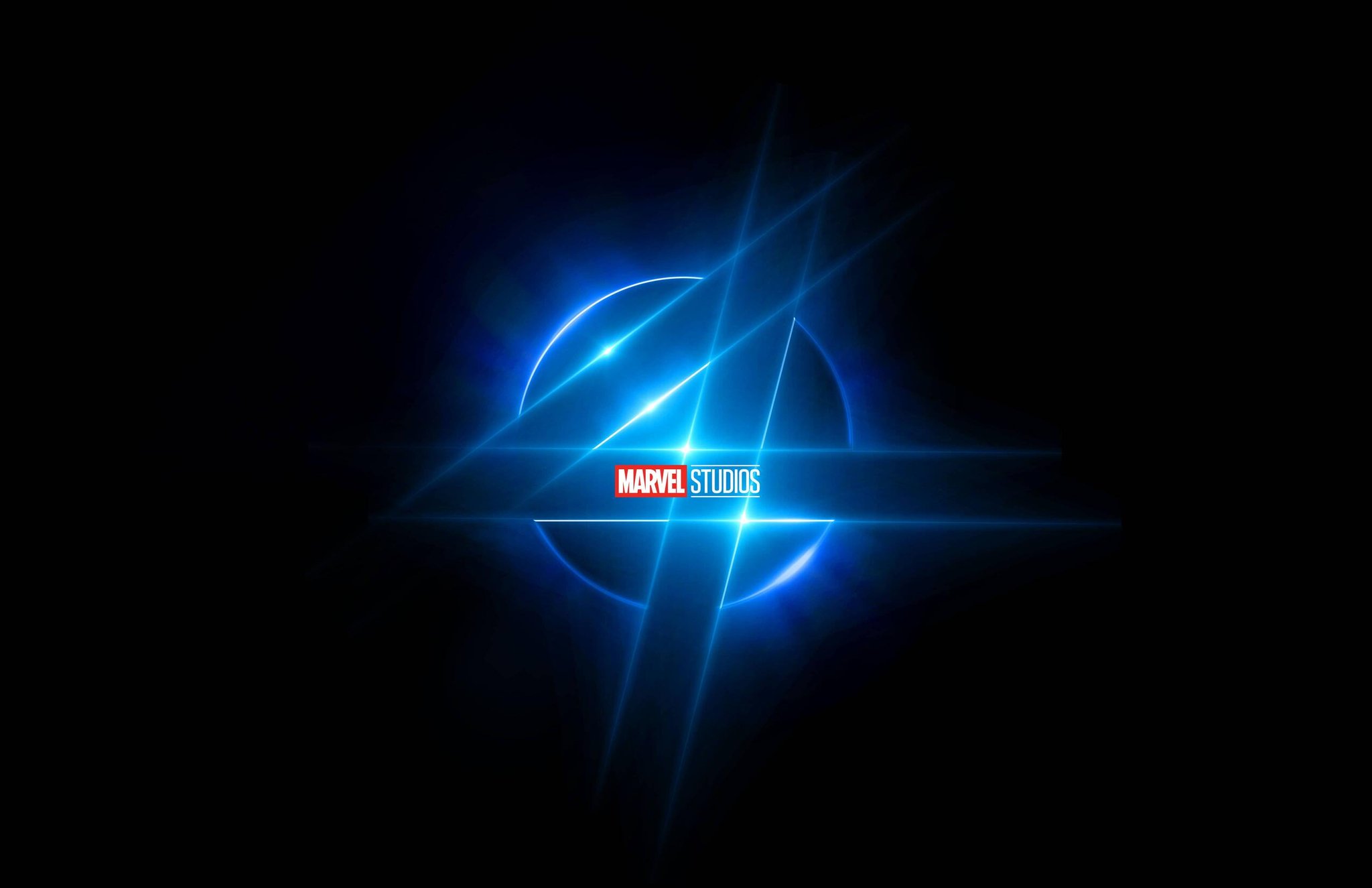 Finalmente, la prima famiglia Marvel torna a casa. I Marvel Studios hanno ufficialmente annunciato un nuovo film dedicato ai Fantastici Quattro, che sarà ambientato nell'MCU.
La prima famiglia Marvel non ha mai avuto un grande successo al cinema, principalmente per colpa di adattamenti cinematografici non proprio brillanti, ma Feige ha promesso di portare i personaggi «al livello che meritano, ad una nuova vita». Per la prima volta infatti, dopo due disastrosi tentativi di adattamento, i personaggi entreranno nell'Universo Cinematografico Marvel e potranno interagire con gli altri supereroi, aprendo la strada per numerosi punti di svolta.
A fine aprile, Jon Watts (Spider-Man: No Way Home) ha abbandonato la regia del film ed è stato sostituito da Matt Shakman (regista di WandaVision e di numerosi episodi di Game of Thrones). Per quanto riguarda il casting, il sogno di molti fan è stato coronato quando John Krasinski ha interpretato Reed Richards alias Mister Fantastic per un cameo in Doctor Strange nel Multiverso della Follia, ma il suo ritorno non è assicurato. In molti vorrebbero anche la moglie, Emily Blunt, per il ruolo di Sue Storm alias La Donna Invisibile.
---
Avengers: The Kang Dynasty
(2 maggio 2025, USA)
Il prossimo grande crossover dell'Universo Cinematografico Marvel sarà diviso in due parti (che usciranno nello stesso anno) e vedrà gli Avengers riuniti per combattere una minaccia come mai vista prima d'ora: Kang il Conquistatore (Jonathan Majors).
Il film sarà diretto da Destin Daniel Cretton (regista di Shang-Chi e la Leggenda dei Dieci Anelli) e scritto da Jeff Loveness (sceneggiatore di  Ant-Man and The Wasp: Quantumania e di alcuni episodi di Rick and Morty).
---
Avengers: Secret Wars
(1° maggio 2026, USA)
A pochi mesi di distanza da Avengers: The Kang Dynasty uscirà Avengers: Secret Wars, un evento epico che vedrà il confluire di tutti i personaggi dell'Universo Cinematografico Marvel in una battaglia gigantesca.
Non si sa molto sulla trama, né se adatterà le Guerre Segrete del 1984 (scritte da Jim Shooter) o quelle del 2015 (scritte da Jonathan Hickman), ma alcuni insider hanno iniziato a stuzzicare sul possibile ritorno di Tobey Maguire, Andrew Garfield e Patrick Stewart.
---
Armor Wars
(prossimamente al cinema)
Inizialmente annunciata come una serie, Armor Wars verrà trasformata in un film e vedrà il protagonista James Rhodes/War Machine (Don Cheadle) affrontare il peggior incubo di Tony Stark: cosa succede quando la tecnologia di Iron Man cade nelle mani sbagliate?
Sarà interessante vedere come riusciranno i Marvel Studios ad adattare una storia interamente dedicata ad Iron Man (nei fumetti) al personaggio di Rhodey, e più in generale nella narrativa dell'Universo Cinematografico Marvel dopo lo scioglimento degli Avengers.
---
Film senza titolo
I Marvel Studios hanno numerose date fissate per dei film ancora non annunciati:
25 luglio 2025,
7 novembre 2025,
13 febbraio 2026,
24 luglio 2026,
6 novembre 2026.
---
Spider-Man 4
Durante il tour promozionale di Spider-Man: No Way Home, la produttrice Amy Pascal ha confermato che Sony Pictures e Marvel Studios hanno già piani per una nuova trilogia, e che il quarto capitolo è nelle primissime fasi di sviluppo.
«No Way Home non sarà l'ultimo film che faremo con i Marvel Studios, non sarà l'ultimo Spider-Man che faremo», ha commentato la Pascal. «Siamo pronti a continuare a lavorare con la Marvel e Tom Holland. Stiamo pensando a questa operazione come a una trilogia e faremo la stessa cosa coi prossimi tre. No Way Home non sarà l'ultimo dei nostri film a far parte dell'MCU. Sony e Marvel continueranno a collaborare».
Non ci sono dettagli sul cast né sulla possibile data d'uscita ma, stando alle prime indiscrezioni, sembra che il film possa già introdurre il personaggio di Miles Morales nell'MCU.
---
Wonder Man
(Disney+)
The Hollywood Reporter ha svelato che Destin Daniel Cretton (regista di Shang-Chi e la Leggenda dei Dieci Anelli) ed Andrew Guest (sceneggiatore e produttore di serie comedy come Brooklyn Nine-Nine e Community) sono al lavoro su una nuova serie dedicata al personaggio di Simon Williams alias Wonder Man, che verrà interpretato da Yahya Abdul-Mateen II.
Creato da Stan Lee, Don Heck e Jack Kirby nel 1964 e apparso per la prima volta sulle pagine di "Avengers Vol. 1 #9", Simon Williams alias Wonder Man è in grado di trasformarsi in pura energia ionica e, oltre ad essere virtualmente immortale, è dotato di forza e agilità sovrumane nonché dell'abilità di volare.
Nel corso della sua storia editoriale è stato un membro degli Avengers e, soprattutto, dei West Coast Avengers. Il personaggio nei fumetti è fortemente legato a Visione (i cui tracciati cerebrali appartengono proprio a Simon Williams) e Wanda Maximoff alias Scarlet Witch, con la quale ha avuto anche una relazione sentimentale in seguito allo smantellamento del sintezoide.
---
Shang-Chi 2
Pochi mesi dopo l'uscita di Shang-Chi e la Leggenda dei Dieci Anelli, l'autorevole Deadline ha confermato che i Marvel Studios e Destin Daniel Cretton hanno stipulato un accordo per produrre numerosi prodotti relativi al mondo di Shang-Chi. L'accordo prevede anche la realizzazione di un sequel del film, alla cui regia tornerà lo stesso Cretton.
«Destin è uno straordinario collaboratore che ha portato una visione e delle capacità uniche per Shang-Chi [e la Leggenda dei Dieci Anelli]», ha commentato Feige. «Abbiamo lavorato molto bene insieme e ha anche delle idee davvero interessanti da portare in vita su Disney+, quindi siamo davvero eccitati di espandere la nostra collaborazione con lui. Non vediamo l'ora di iniziare».
Ora che Shang-Chi è entrato in possesso dei Dieci Anelli, bisognerà scoprire la provenienza di questi artefatti e affrontare nuovi villain.
---
Vision Quest
(Disney+)
Deadline ha confermato ufficialmente che i Marvel Studios stanno sviluppando una serie dedicata a Visione, ispirata alla run a fumetti "Vision Quest" e supervisionata da Jac Schaeffer, (capo sceneggiatrice e produttrice esecutiva di WandaVision).
La serie seguirà le vicende di The Vision (ovvero la versione bianca di Visione, vista nel finale di WandaVision) mentre cerca di recuperare la sua memoria e la sua umanità; con tutta probabilità, nello show rivedremo Wanda Maximoff/Scarlet Witch (Elizabeth Olsen) dopo che il presidente dei Marvel Studios aveva confermato che il personaggio è sopravvissuto agli eventi di Doctor Strange nel Multiverso della Follia.
---
Nova
(Disney+)
Dopo mesi di rumor ed indiscrezioni, sembra che i Marvel Studios abbiano finalmente iniziato a lavorare su un progetto dedicato a Nova. Il personaggio di Richard Rider sarà fondamentale per l'MCU: dopo la storia raccontata da Thanos in Avengers: Infinity War, possiamo ipotizzare che Rider sia l'unico sopravvissuto alla decimazione di Xandar da parte del Titano Pazzo e che sia in cerca di vendetta.
Secondo gli ultimi aggiornamenti, questo progetto sarà uno special per Disney+ e introdurrà sia Richard Rider sia la versione più giovane del personaggio, Sam Alexander, e replicherà il rapporto di mentore-allievo già visto in molti dei film dell'MCU. Le riprese inizieranno verso la fine del 2023, con una probabile uscita nel 2025.
---
Scarlet Witch
L'esistenza di un progetto stand-alone dedicato a Wanda Maximoff alias Scarlet Witch (Elizabeth Olsen) era stata rivelata da alcuni rumor risalenti ai primi mesi del 2022, ancor prima dell'uscita di Doctor Strange nel Multiverso della Follia.
Nonostante il finale del film di Sam Raimi, in cui viene apparentemente mostrata la morte di Wanda, la Strega Scarlatta tornerà – come confermato da Kevin Feige, presidente dei Marvel Studios. Non è ancora chiara la natura di questo progetto, ma sembra che le riprese potrebbero iniziare già nel 2023.
---
Midnight Angels
(Disney+)
Ryan Coogler (regista di Black Panther e del prossimo Black Panther: Wakanda Forever) svilupperà una serie spin-off ispirata all'eclettico Regno del Wakanda e alla sua milizia, le Dora Milaje (ora diventate Midnight Angels), che arriverà prossimamente su Disney+.
La protagonista di questa serie dovrebbe essere Danai Gurira, che tornerà nel ruolo di Okoye dopo la sua presenza nei due lungometraggi dedicati alla Pantera Nera. Secondo le prime indiscrezioni, la serie seguirà l'evoluzione di Okoye e mostrerà le conseguenze delle sue azioni nel secondo film.
---
World War Hulk
Stando ad alcuni report, pare che i Marvel Studios abbiano iniziato a lavorare su un adattamento cinematografico di World War Hulk. Per forza di cose la storia non seguirà le stesse vicende fumettistiche, in cui Hulk viene esiliato dagli Illuminati e giura di tornare sulla Terra per ottenere vendetta.
Secondo le prime indiscrezioni la trama di questo film verrà anticipata dagli eventi della serie She-Hulk: Attorney At Law, durante la quale Jennifer Walters e Bruce Banner avranno a che fare con la nascita di molteplici versioni di Hulk in giro per il mondo. Il film non è ancora stato annunciato ufficialmente ma, stando ai primi report le riprese inizieranno nel corso del 2023, con una probabile uscita verso la fine del 2025.
---
Silver Surfer
(Disney+)
Stando a quanto rivelato da The Cosmic Circus – il sito della nota insider Lizzie Hill, che si è dimostrata più volte affidabile per quanto riguarda le anticipazioni sui prossimi progetti dell'MCU – i Marvel Studios sono al lavoro su uno speciale per Disney+ dedicato al personaggio di Silver Surfer.
Secondo il sito, lo speciale sarà autoconclusivo e slegato dalla narrativa principale dell'MCU, sulla falsariga di Licantropus. La storia sarà incentrata su Norrin Radd alias Silver Surfer e sulle sue avventure nelle profondità del cosmo in qualità di araldo di Galactus. Il personaggio non sarà sulla Terra nello speciale, né incontrerà creature già viste nell'MCU, ma interagirà con personaggi del tutto nuovi.
La fonte cita la serie Netflix The Sandman come principale fonte di ispirazione, ovvero una serie "dai toni fantasy" a cui verranno aggiunti "degli elementi cosmici". Infine, il sito afferma che lo speciale uscirà obbligatoriamente prima del nuovo film sui Fantastici Quattro, il che potrebbe aprire alla possibilità di veder comparire Silver Surfer anche nella pellicola.
---
Dieci Anelli
(Disney+)
L'accordo tra i Marvel Studios e Destin Daniel Cretton prevede anche la realizzazione di una serie per Disney+, probabilmente incentrata su Xialing (Meng'er Zhang) e sull'organizzazione terroristica dei Dieci Anelli.
---
Doctor Strange 3
Alla fine di Doctor Strange nel Multiverso della Follia appare una delle scritte più ricorrenti nell'MCU: "Doctor Strange will return", una chiara conferma che lo Stregone tornerà nei prossimi progetti dei Marvel Studios. Ci sono voluti parecchi anni prima del via libera ufficiale ad un sequel di Doctor Strange (2016), per cui è possibile che l'annuncio di un ipotetico terzo capitolo sia ancora lontano.
Dal suo debutto, Cumberbatch è tornato nei panni del Maestro delle Arti Mistiche in ben cinque film (Thor: Ragnarok, Avengers: Infinity War, Avengers: Endgame e Spider-Man: No Way Home, oltre ad aver doppiato sé stesso nella serie animata What If…?). Da allora, il personaggio è diventato uno dei più amati e popolari dell'MCU, e grazie anche alla presenza di Wanda Maximoff (Elizabeth Olsen) e di altri cameo nel film, il terzo capitolo potrebbe presentare un nuovo team-up, magari con la Clea di Charlize Theron.
È ancora presto per dire se il regista Sam Raimi tornerà per un ulteriore film, ma al momento non c'è motivo di pensare il contrario. Il filmmaker, infatti, ha elogiato il metodo di lavoro dei Marvel Studios e la libertà creativa avuta sul set del lungometraggio, e tutto porta a pensare che si trovi a suo agio in questo ambiente (che aveva abbandonato dopo le divergenze creative con Sony Pictures sul set di Spider-Man 3).
Al momento, però, la Marvel non ha confermato l'arrivo di un terzo film.
---
Thor 5
Anche alla fine di Thor: Love and Thunder appare la scritta "Thor will return", scritta della quale sia Waititi che Hemsworth erano del tutto ignari. Una chiara conferma che il Tonante tornerà nei prossimi progetti dei Marvel Studios.
Nonostante il film proponga una trama autoconclusiva, le due scene post-credits aprono le porte al futuro e gettano le basi per nuove storie che potrebbero essere raccontate nei prossimi progetti. La reinterpretazione del personaggio ad opera di Taika Waititi, prima con Thor: Ragnarok e poi con questo film, sembra aver soddisfatto sia il pubblico che gli studios, che a questo punto (complice un ottima partenza in termini di incassi) potrebbero dare il via al sequel da un momento all'altro.
Al momento, però, la Marvel non ha confermato l'arrivo di un quinto capitolo.
---
Black Panther 3
Come di consueto, alla fine di Black Panther: Wakanda Forever appare la scritta "Black Panther will return"; ciò significa che la Pantera Nera tornerà nei prossimi progetti dei Marvel Studios.
Durante il red carpet del film, il produttore Nate Moore ha dichiarato: «Ovviamente vogliamo prima vedere come sarà l'accoglienza del pubblico per questo secondo capitolo, ma abbiamo già alcune idee per un potenziale terzo film. Non vogliamo correre troppo però».
Al momento, però, la Marvel non ha confermato un terzo film.
---
Altri progetti in sviluppo

Sappiamo che i Marvel Studios sono al lavoro su oltre 20 progetti non ancora annunciati in via ufficiale. Tra i rumoreggiati troviamo anche Young Avengers, Secret Warriors, Ghost Rider, uno spin-off sugli Illuminati, Nomad, e un reboot degli X-Men.
Come sempre, vi terremo aggiornati in caso di novità.